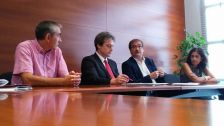 The work done by the City Council and centers to expand the educational offer in secondary school is paying off and the Manolo Hugué Institute hosts a unique mechanical manufacturing training cycle throughout the State.
The Department of Education and ASCAMM (Catalan Association of Mold and Matrix Companies) today signed the agreement that allows the Manolo Hugué Institute to offer the only action in the State of the Higher Level Training Cycle of Production in Mechanical Manufacturing, professional profile of molds and dies.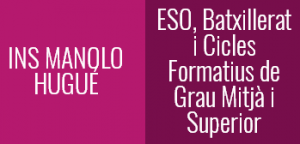 At the moment, there are already 39 people enrolled in this cycle, one of the two that will be a novelty in the municipality for the 2017/2018 academic year, after Caldes de Montbui City Council and centers defended the local candidacy to expand the offer of the next course.